Our church was begun in August 2001 by Pastor Terry and Cheri Walters. Having been gifted by God in the areas of preaching and worship, they sensed a call to begin a new church that would provide people with the kind of worship they so deeply desire, but often can't find in the traditional setting.

In the beginning, we focused on worship, fellowship, prayer support, and discipleship. Other ministries have been added since. We agree with the Psalmist who was glad to go to the Lord's house (Ps. 122:1) and we offer a place to celebrate Jesus!

We had our first worship at the pastor's home Aug. 5th, 2001. We had 30 at the first home service and grew to 39 by the following Sunday morning!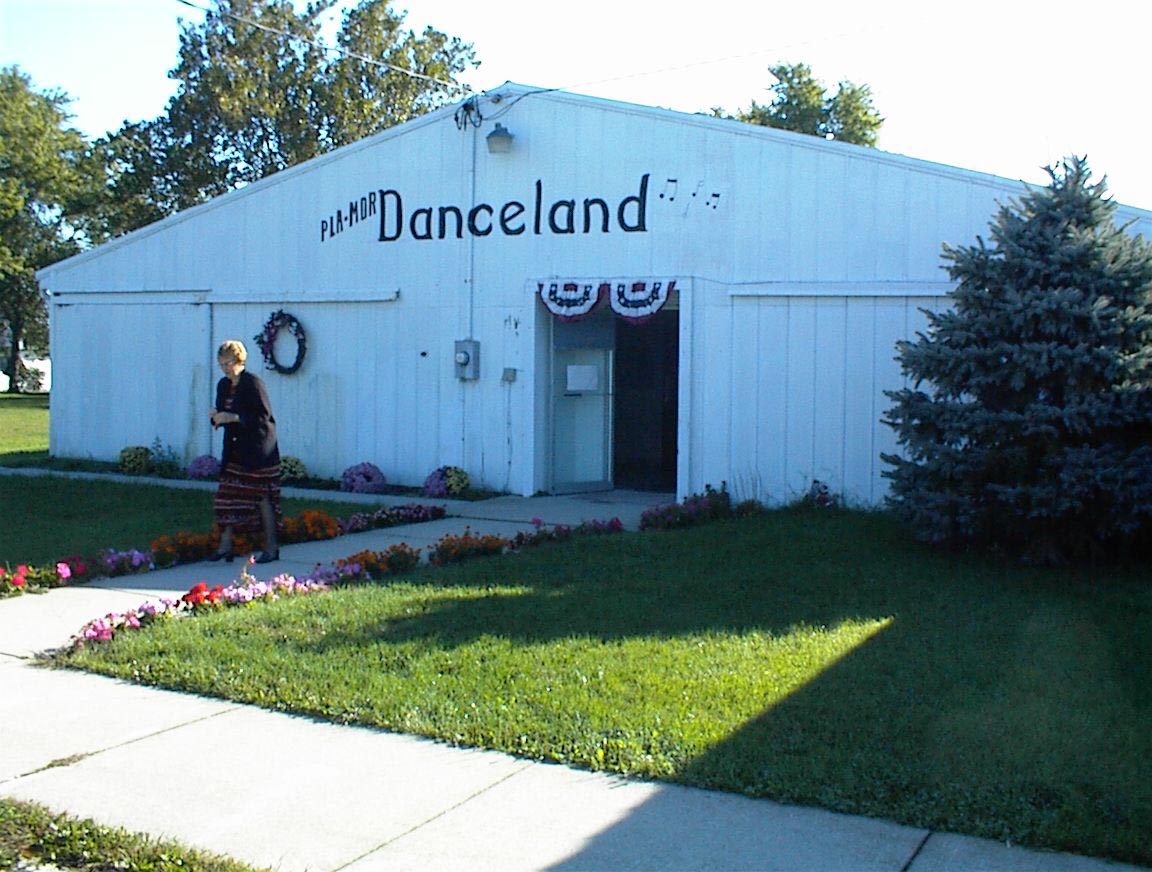 We soon began holding our Sunday morning worship at the PlaMor Danceland building on Fairgrounds Rd., with 43 at our first service there - just 4 weeks after moving to town! In November, we started having Wednesday night Bible studies for adults and children at Danceland, with the youth still at the pastor's house. In December, we held our first Bible School on two Saturdays - Christmas style - and set a new Sunday morning attendance record of 60! We continued to meet on Sunday evenings at the pastor's house.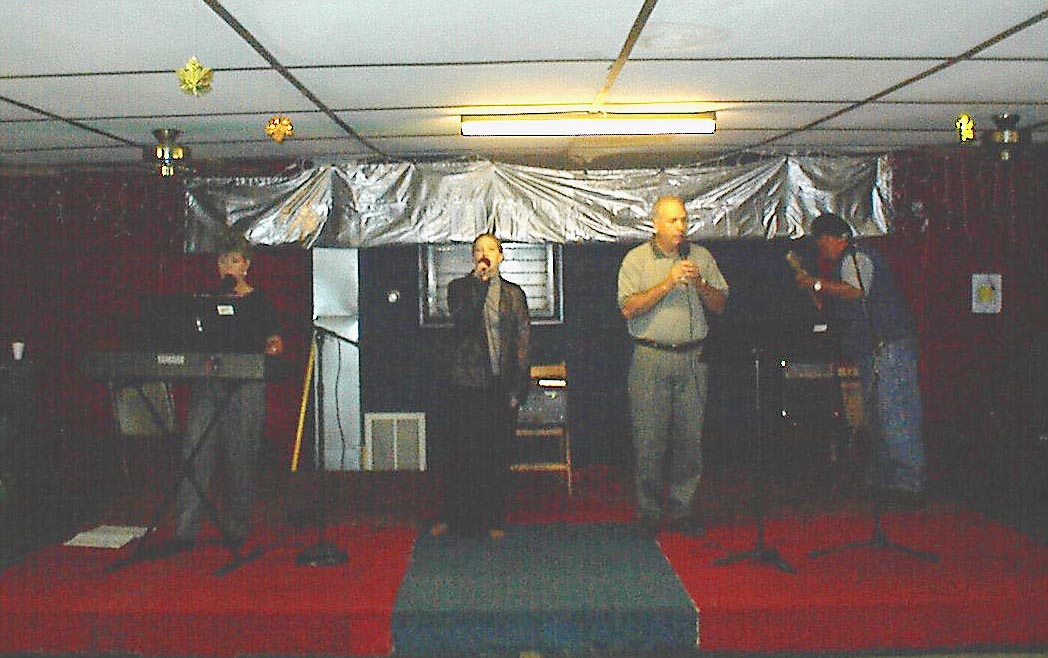 Contemporary choruses were led by Pastor Terry and daughter Whitney on vocals, wife Cheri on keyboard and vocals, and Brad Reynolds on guitar and vocals. In October, the Lord provided for the equipment to project words on a large screen to help the crowd praise.
Attendance continued to grow through the winter. The arrival of the spring of 2002 found us averaging over 50 on Sunday mornings and nearly 40 on Wednesday nights, with the youth group having an average of 17 teens! We baptized six and had several more professions of faith. Membership classes are held periodically and several joined our membership. On Easter Sunday morning, over 60 people enjoyed a continental breakfast and 80 attended the worship, setting a new attendance record! We continued to grow through the spring and averaged 63 on Sunday mornings in May, with a Mother's Day record of 81! Sixty-five enjoyed a catered dinner. By then, the youth were averaging 23 on Wednesday nights and reached a high of 30 in May!

During the summer we opted for lots of fellowship, as we had gotten too crowded at the pastor's house on Sunday evenings. Ballgames, bowling, ice cream socials, pool parties, and more, averaged between 50 and 60. Vacations took a small toll on regular attendance, but we still averaged over 50 on Sunday mornings. In July we voted to rent a new facility and worked all of August in order to move into a new building on Hwy 51 S. on Sept. 1.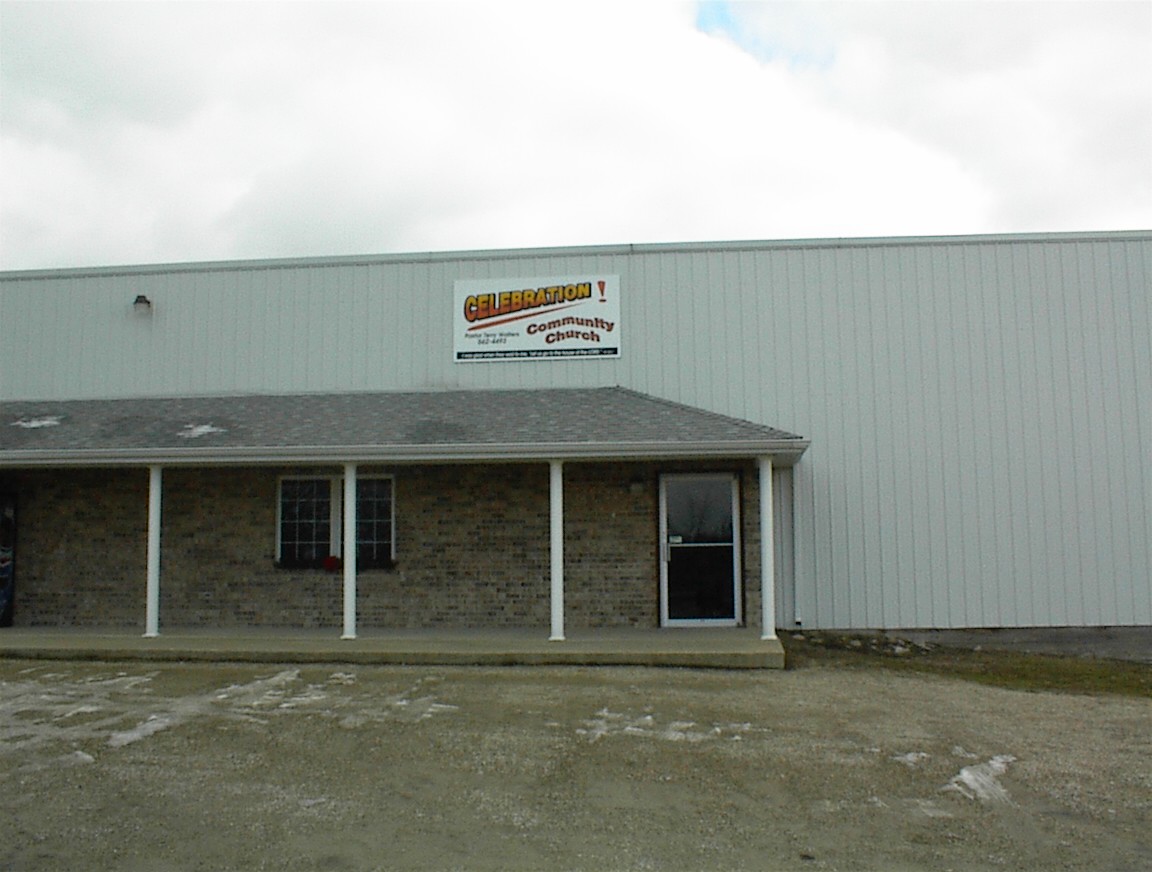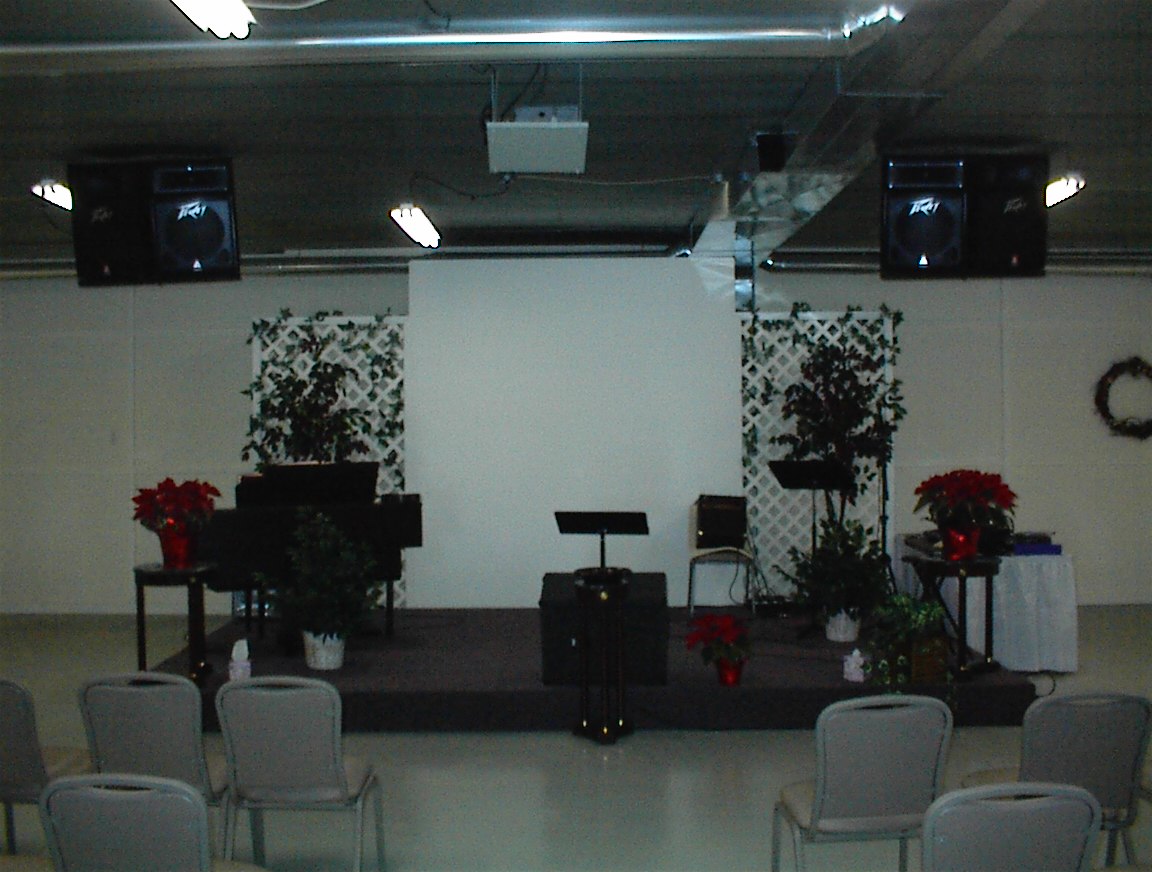 Our own facilities meant buying a sound system, chairs and tables, and some kitchen appliances, and doing lots of work. We cleaned, painted, built a stage and bathrooms, and worked hard to get ready for our first service. Later, we celebrated with an Open House in October, had a great Thanksgiving and Christmas season, and welcomed the New Year, all with some fantastic worship services and activities. We continued to work on the new building throughout the fall and winter, helping the landlord install new central heat and air and framing in a nursery and a youth room.

We had a long, cold winter, but fared well and as spring arrived in 2003 we set a new attendance record with 84 on March 23rd! Then, we topped that with 109 for Easter! Praise the Lord! We enjoyed a summer filled with great worship, Bible studies, and fellowship, with cookouts, ballgames, ice cream socials, and more. During the fall we celebrated 2 years as a church and 1 year in the new building with a cookout and special services. We also added a new laptop and more cabinets in the kitchen and bathrooms.

As we entered another new year (2004), we added more greenery and some art on our walls, as well as more walls when we built two new classrooms! New faces and new members have changed our looks too. We enjoyed another full year of worship and activities with several becoming mainstays on the calendar, such as Easter breakfast & Treasure Hunt and Youth Encounter. By 2005 we spiced it up a little with a couple of self produced dinner theaters for Valentine's and Mother's Day and a men's chili cook-off. We also had another great summer V.B.S. and fall carnival. We continue to add new people to our fellowship and activities to our schedule. Lots of volleyball, cookouts, game nights, and going to the DQ on many Sunday evenings after church. In 2006, besides adding to the Lord's church with several baptisms, we added a worship time for children on Sunday mornings before our regular worship hour and a monthly nursing home service to our schedule. To our equipment, we added wireless mikes and the equipment to digitally video our worship and put the services on DVD. Several of our people have received some disaster relief training and a few have been able to serve after hurricanes, tornadoes, and ice storms.

In 2007 we had a coed softball team that finished second in the post-season tournament! We also played in a volleyball tournament for missions and did rather well. Of course, we continue to have great activities each year like VBS and a fall carnival and special Christmas events. This time the youth had a musical drama.

2008 brought us some more changes. We received a gift of over 100 chairs for our worship area! These padded chairs are stackable, yet can be linked together like a pew and are very soft.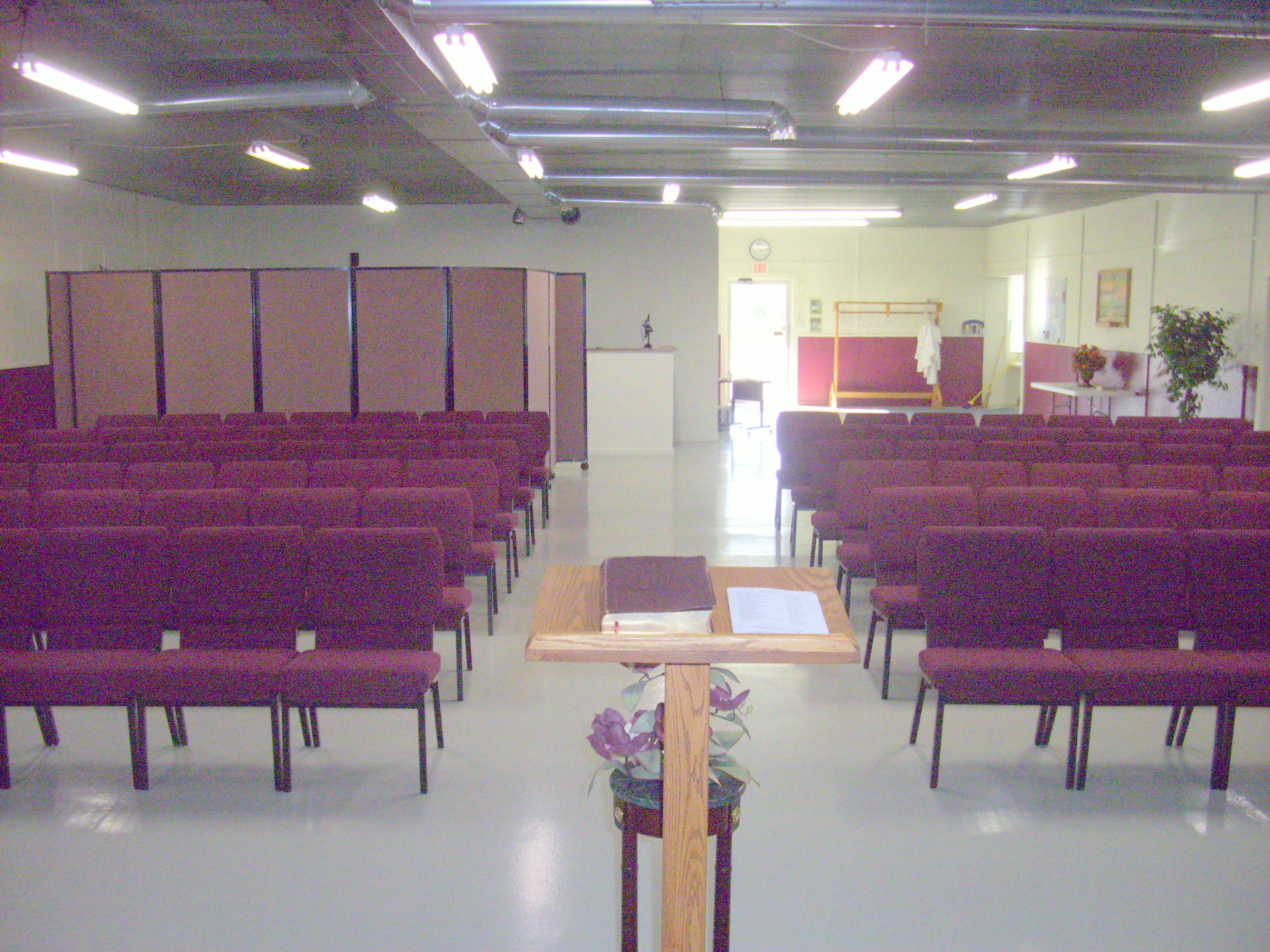 The burgundy color looks great in our worship area. We began Bible Fellowship classes for all ages on Sunday mornings at 9:00 and to help facilitate that, we framed up a new wall to divide the current classrooms from the worship/fellowship area, added a portable wall, and built in an area for our sound system.

By fall, we repainted the walls and floor, adding more color with burgundy on the lower half of the outer walls.
Another great V.B.S. was held in the summer and plans were made for a fall carnival and various holiday activities.

In 2009, we had our second revival meeting in the spring and celebrated Mother's Day with a reprisal of a dinner theater mystery we did three years earlier. We changed the ending and used a few new players for a great catered affair. In the summer, Pastor Terry took a month's sabbatical and came home much refreshed and renewed in spirit, just in time for a great VBS and then led us in special services to Celebrate 8 - we finished our 8th year as a church in Aug. We did all our usual activities throughtout the fall and winter, but added helping the Baptist Children's Home in Carmi with a booth at their annual fall festival.

In 2010, we kept up our great line-up of ministries and activities adding a couple of indoor pool parties, a Valentine's dinner theater, a booth at the Pana Day's celebration, a picnic with a baptism at Ramsey Lake State Park in June, and a Trunk or Treat ministry for the community at Halloween.
In 2011, marking our 10th year as a church, we began a new children's ministry in the fall. Straight Street is a sort of Christian "Sesame Street" that uses various VBS materials for its themes, lessons and music. We built a portable set to come from behind our curtains after Sunday a.m. worship for the chldren's ministry each Sunday night and a follow-up session on Wednesdays. We celebrated missions with a conference in Sept., hearing from missionaries from around the country and the world and got involved in an associational on-going mission project in the mountains of Peru. We also continued to have many great fellowships and ministry projects, as we've had every year.

2012 proved to be another great year with our usual line-up of great ministries. Straight Street was a great success and was continued this year with some new features and characters. Pastor Terry & Cheri both went to Peru this year (Cheri had gone last year). We had our first Labor Day Parade float and won 4th place! We saw some numerical growth toward the end of the year that carried on into 2013 and began that new year with renewed excitement about all that God is doing with Celebration!
In 2013, we continued our great line of ministries and activities. Straight Street continued to be a great children's ministry. During the summer, we used Sunday nights for a variety of "specials", such as movie night, game night, and home bible studies. VBS was a great success and our second parade float won 3rd place in the float division!
We rounded out the year with a great holiday season - Trunk or Treat, a fall carnival, and a Christmas dinner and concert with the Sons of the Father among other things. As 2014 began, winter weather tried to deter us, but we fared well anyway. We did have to cancel a couple of services, but as spring approached we were still standing and completely thawed! We installed a new dual projection system to enhance our worship and teaching experiences and enjoyed a murder mystery dinner theater for one of our fellowships. We are looking forward to another great year in the Lord!
2015 was another good year with more of the same ministries and activities. We continued to pray about and look for property of our own while doing all the ministries we believed God would have us do. As 2016 rolled around, our pastor started the year off with a much unexpected triple bypass! As he recovered from a successful surgery he led negotiations for the purchase of our own property! We bought the former Beacon of Hope Free Methodist Church property in July. Pastor Terry had already recovered enough to lead a mission trip to Peru for the association and eventually became Team Leader for more trips each year with a new Peruvian partnership! He returned in October during the remodeling our new property, which we did ourselves.
In preparation for the upcoming move to the new facility, we held a prayer walk through the new neighborhood, later went door-to-door to introduce ourselves and pass out cookies and information, and held Trunk or Treat on the new parking lot. Approx. 300 people came through!
We totally remodeled the new property. The parsonage was connected to the church building with an addition that would house a new kitchen and large storage room. The house was converted into a pastor's study, a library, and a conference suite. The church building got a total face lift with new paint, carpet, and ceramic tile, as well as some new woodwork and decor. We aren't quite finished yet, but we moved in on Nov. 20, had a big Open House Celebration Sunday on Dec. 18, and are enjoying the 10,000+ square foot facility - DEBT FREE! (pics to come later!)
Work continued throughout 2016 and 2017 and it looks like it will just have to continue! God is so good! The kitchen was finished in time for our second Easter breakfast (2017). The property that adjoins ours to the north was donated and we took down the old Phillips home and a big tree that was threatening our building. This will provide us with more parking and some yard for activities. TVs and DVD players were added to our classrooms, a steeple was purchased through a donation from outside our church family, and improvements were made on the outside of our building. The steeple houses an electronic bell system that plays hymns every Sunday morning as a call to worship! We added a roof and concrete at our side entrance and poured concrete for better parking all across the front of our building. We hope to have the new parking lot in the rear of the building finished before this winter starts.
We are still working in Peru, hosting community events, having great VBS programs, and have added more Sunday morning and Wednesday night studies, as well as dinners on Wednesday nights, and celebrated lots of firsts for our building - wedding, baptism, community Lenten luncheon, dinner theater, and more. There is no telling what God will lead us to next, so come make history with us!